"In this space, our friend shows us life.
When he creates with clay,
he makes something from nothing
truth from dirt,
beauty from earth,
and he points us to our creator."
K J L
At the studio in Bethany, Oklahoma, Scott carves clay by hand until it unlocks the story that the sculpture needs to tell. With music, coffee, pictures, art, and other inspirational items throughout the studio, Scott has the perfect setting to make sure that every piece he creates has a unique soul. Creativity is sure to awaken creativity in all who visit.
The clay and the calipers are the tools. But, the idea holds the secret to communicating with those he may never meet. Scott wants the message of his work to speak eternal truths to a culture that desperately need reminding.
The work takes time, and sometimes, it can be tedious. But, when the model is formed, and the finished piece stands on his bench, there is a sense that it now has a life that will travel far beyond the walls of his studio.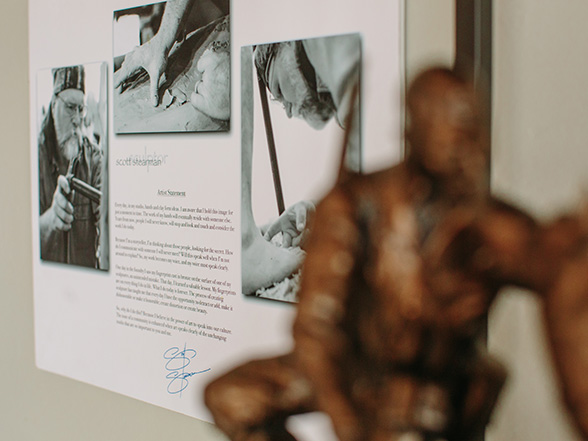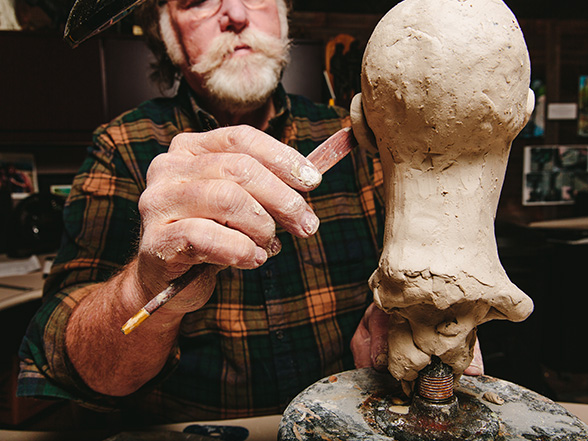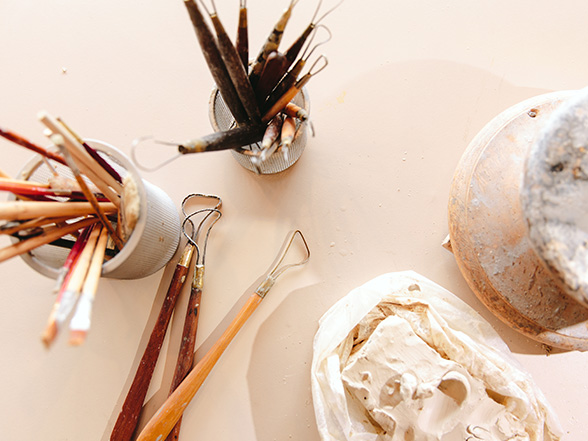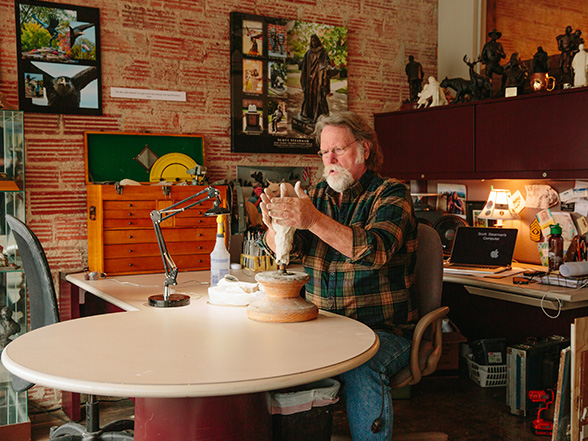 THE FOUNDRY AND THE PROCESS
He sculpts primarily in oil-based modeling clay. After the original sculpture is completed, a flexible rubber mold is made retaining all the detail of the original work. A plaster shell mold assures correct registration of the inner rubber mold before the work moves to the foundry.
Once the sculpture is complete, it is cast in bronze, using a lost wax process, which is an ancient and time-honored technique that requires painstaking care every step of the way.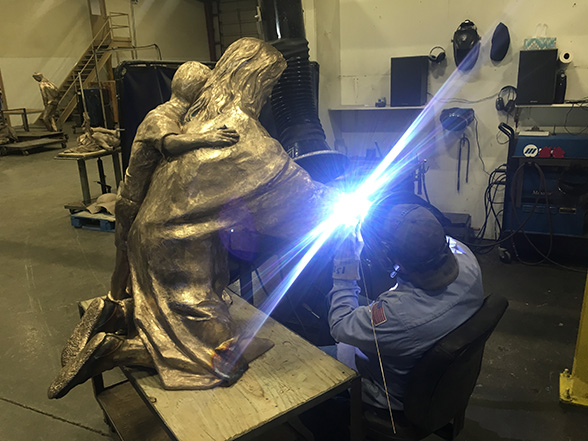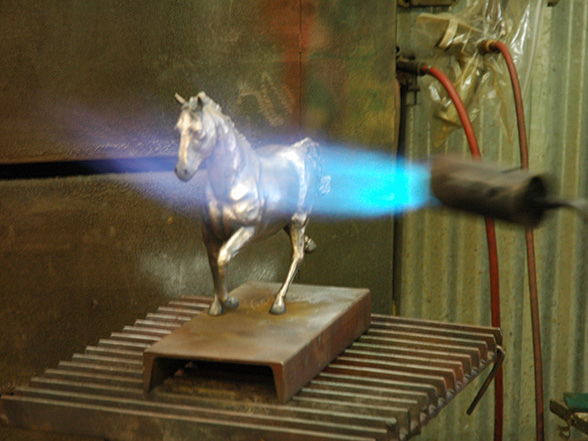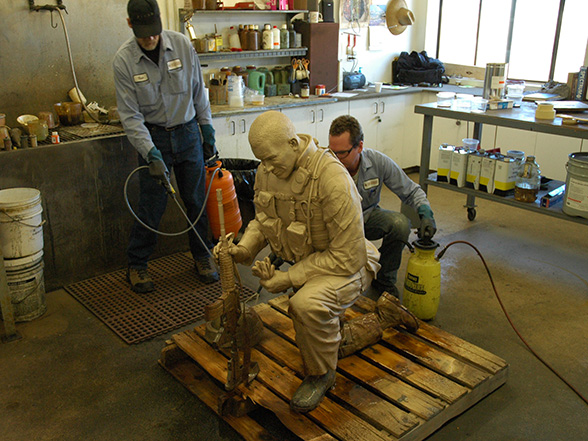 This meticulous process results in sculpture with every detail intact. This attention to detail is necessary to tell a story with an emotional impact that will resonate with those who view it.