Sculpture that honors
those who are important
to you and your organization.
" Everyone has a story and I listen to those stories. I bring them into my studio where my hands capture moments in time, timeless containers of life …reflecting the beautiful stories of you."
                                                                                   Scott
Skilled hands craft each piece telling beautiful stories through quality products. The sculptures, monumental and tabletop, are hand cast by skilled artisans right here in the U.S.A. Each sculpture, from concept through casting, is carefully inspected at every stage to ensure that it meets our high standards of quality.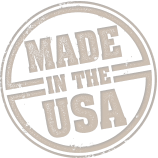 Featured Items from our Store